Momma&Sprouts
Hispanic Heritage Month- Family friendly Entertainment
Hispanic Heritage Month is celebrated every year from September 15th through October 15th to show how the Hispanic and Latinx communities have contributed and influenced our society in the past and present and the future contributions to come.
As a mixed family keeping culture alive within our home is something we are trying to pass on to our kids. A way to see Hispanic and Latinx culture in display for our children has been through movies and shows that take on certain cultural backgrounds. To see these has opened up our space to new questions and now our kids connect the dots in things they see and things our family does.
For example if I speak Spanish during our day and then they hear a specific word while watching a movie they remember certain words and say: "just like momma!" or "I know that word...Casita means small house".
I love seeing them pick up on these words and things I do or things their grandmother says and just learn more and more each day about the culture and ethnicity they have in their blood.
Here are some of our favorite ways to learn about our culture and also some of my favorites for our kids to learn more about where momma is from and the language I speak.
All of these can be found on Disney+, Netflix, Hulu & more.
Movies:
The Emperor's New Groove: This one is one of my favorites because the movies has a lot of Peruvian background statements in it and I was born and raised in Peru. The movie's setting in ancient Peru and based of the Incan empire. Even though it's fiction the fact that they use a lot of similarities and base the movie within that setting is something I personally enjoy.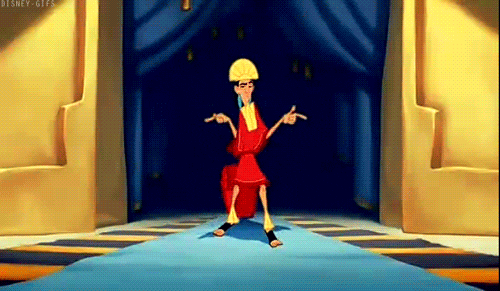 2. Encanto: This vibrant movie tells the story of the Familia Madrigal and their beautiful home in the mountains of Colombia. The movie truly shows how the culture is colorful and gets everything right from the coffee to the outfits.
3. Coco: Is such a touching story about family and Día de los Muertos and it's festivities. The movie shows a lot of cultural beliefs and it's focused on unlocking family history.
4. Vivo: This fun music adventure is so sweet and brings along a lovely Kinkajou (rainforest "honey bear"). It has a lot of Latin flavor and a great Latinx cast.
5. Gotta Kick it up: Oldie but goodie in my opinion. Based on a true story of a dance team going through their own culture's Latin rhythm to win. Love the "Si se puede" attitude!
6. Yes Day: ok, this is one of my kid's favorite... (I know they hope I give them a "yes day" one day). This mixed family takes on a day full of adventure while learning about each other. I love how the mom learns the language and speaks Spanish in the movie.
7. McFarland, USA: This movie gets me every time. Based on a true story. Coach White moves to CA after loosing his job, to a predominately Latino town and takes on the adjustments of coaching a new team and getting used to the area.
8. Pachamama: This really cute show follows the adventures of a boy named Tepulapai who lives in the Andes mountains and his dream is to become a Shaman.
9. The Book of Life: Enchanting realms, friends, love and day of the dead. This story is fun shows how to face your fears.
10. Documentaries! All platforms have great documentaries to showcase different cultural backgrounds, different Countries and it's people. From Guatemala to the magical Andes, there is something for everyone.
Remember that even if you are not fluent in Spanish you can still watch your favorites in Spanish or with Spanish subtitles to learn. Watching these in other languages helps a lot.
Let me know if you watch any of this!
Xo,